| | | | |
| --- | --- | --- | --- |
| My book - The path of wind | | | |
Scritto da Vale
Martedì 25 Marzo 2014 19:24
My book is now available in english. You can easily download it from Amazon.com.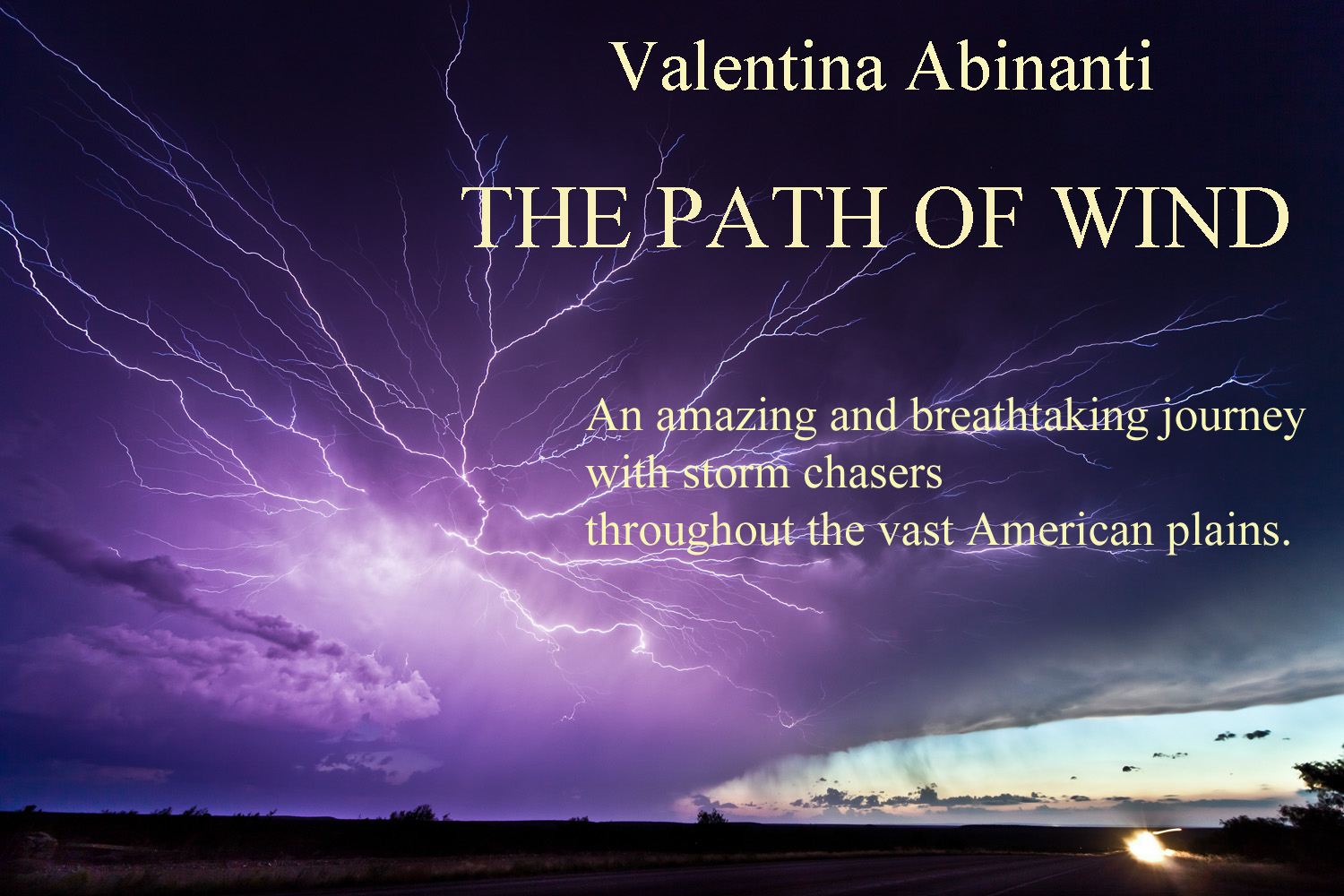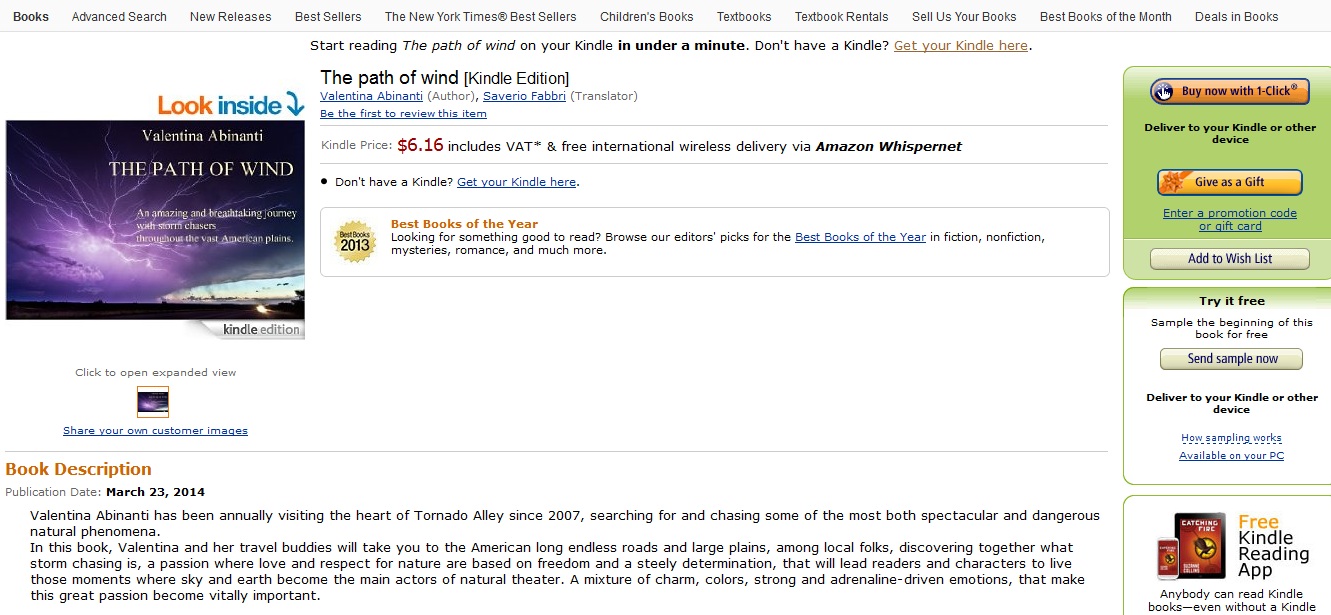 Book description: Valentina Abinanti has been annually visiting the heart of Tornado Alley since 2007, searching for and chasing some of the most both spectacular and dangerous natural phenomena.
In this book, Valentina and her travel buddies will take you to the American long endless roads and large plains, among local folks, discovering together what storm chasing is, a passion where love and respect for nature are based on freedom and a steely determination, that will lead readers and characters to live those moments where sky and earth become the main actors of natural theater. A mixture of charm, colors, strong and adrenaline-driven emotions, that make this great passion become vitally important.
For any request or info, contact me:
.

Tweet
Ultimo aggiornamento Martedì 25 Marzo 2014 21:13
Chi è online
15 visitatori online